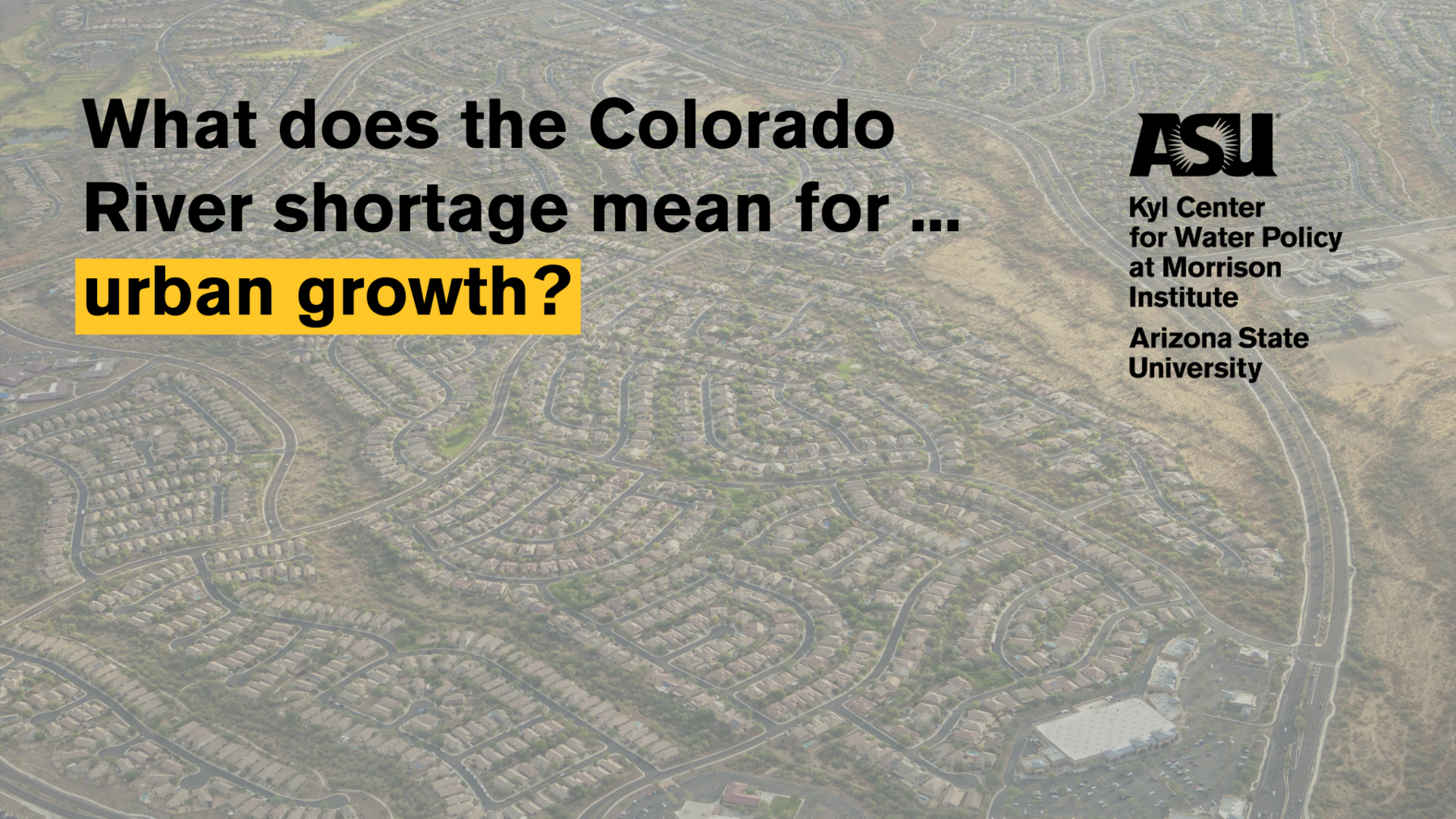 What does the Colorado River shortage mean for ... urban growth?
Leading up to the expected Colorado River shortage declaration in August, the Kyl Center for Water Policy at Morrison Institute will be posting information about what the shortage will mean for Arizona communities. This is part five. The rest of the series is available here.
A shortage declaration has been anticipated for many years, so the shortage will not come as a surprise to Arizonans involved in planning for water for growth, and Central Arizona still has some water for growth.
Two important things to keep in mind:
Population growth and water demand have become "decoupled" as

municipal water users have become increasingly efficient in their water use. In the last two decades, the municipal population of CAP

's three-county service area has grown 45% but municipal water demand has increased only by 14%.

I

n

Central

Arizona, m

unicipal

water planning occurs on long timelines, and for many years plans for urban growth have not counted on the Colorado River supplies at high risk of being cut.
The shortage will impact water users in the CAP service territory, which covers most of Maricopa, Pinal, and Pima counties. The supplies of Colorado River water for users in western Arizona will not be cut.
Some Central Arizona communities will not be significantly impacted because they have sufficient water supplies to support their projected growth and have factored potential Colorado River reductions into their long-term water resource plans. (But even in these communities, reduced Colorado River supplies may mean water rates must increase to pay for the infrastructure needed to deliver alternative supplies and to cover the higher costs of the water supplies available.)
Some Central Arizona communities are actively reckoning with how to ensure water for growth, and the prospect of long-term declines in Colorado River supplies has helped focus their attention on finding new water supplies and new ways to stretch available supplies to meet greater demand.
Check out the links below for more information:
Return to Watering the Sun Corridor
CAP Priority Explainer