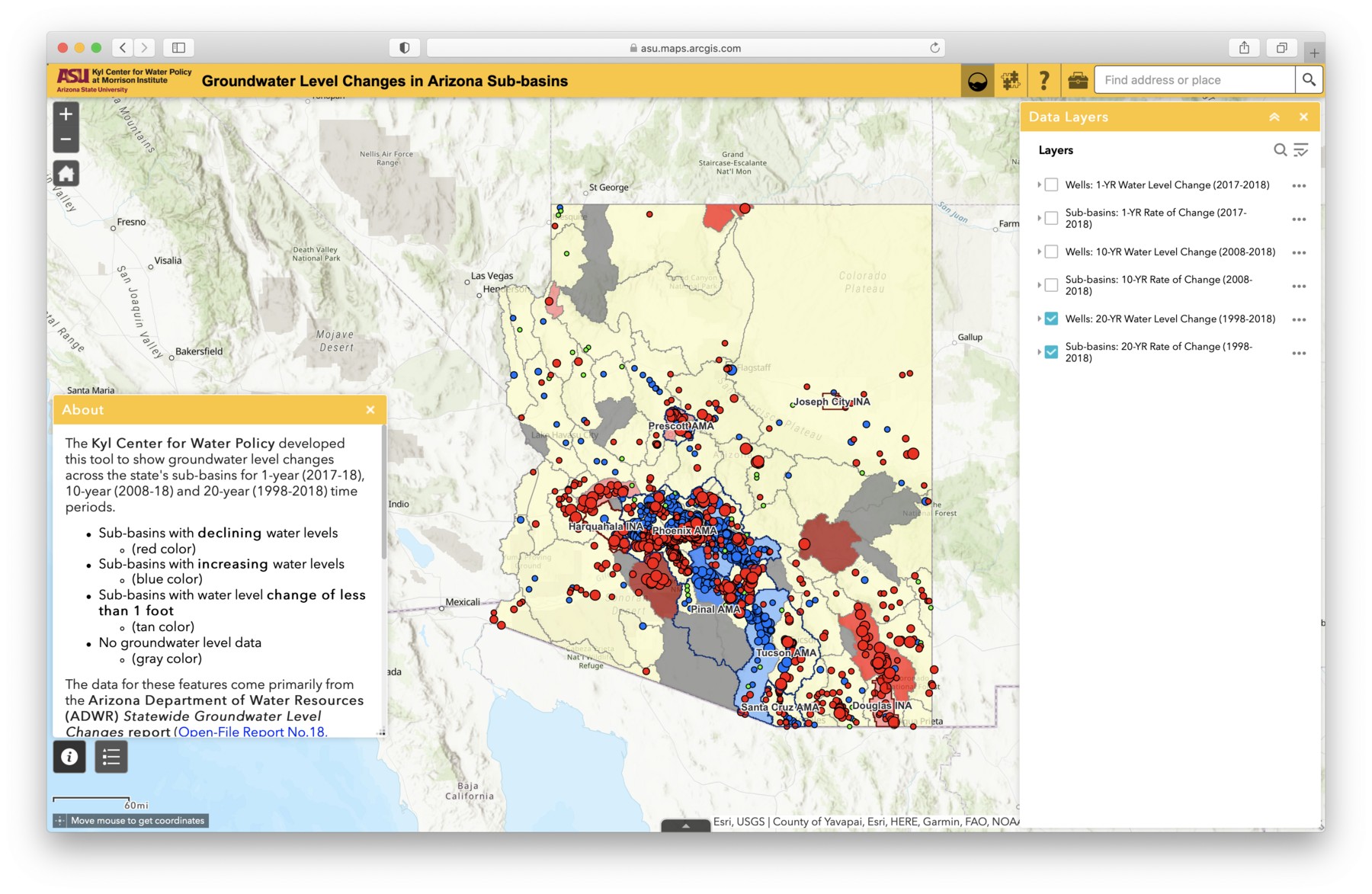 Webinar: Groundwater Level Changes in Arizona
Because of the Colorado River water shortage, groundwater use in Arizona will go up. But in some parts of the state, groundwater use is already at critical levels.
Now, using the Arizona Groundwater Level App, anyone quickly can see how groundwater levels across the state have changed over the past 20 years.
Join the staff of the Kyl Center for Water Policy at Morrison Institute to learn about the new Arizona Groundwater Level App, which shows what's happening in sub-basins — where groundwater levels are rising or declining and where more data may be needed.
The data for this powerful new interactive tool are derived from the Arizona Department of Water Resources' Statewide Groundwater Level Changes report.
The Arizona Groundwater Level App can be used by the general public, water managers, and decision-makers to understand groundwater concerns and support decision-making and effective policy.
In this one-hour webinar, the Kyl Center team demonstrates how to use the Groundwater Level App and discusses why it might be useful for you. The final 15 minutes of the webinar are used for Q&A.
This webinar was recorded on Oct. 28, 2021.