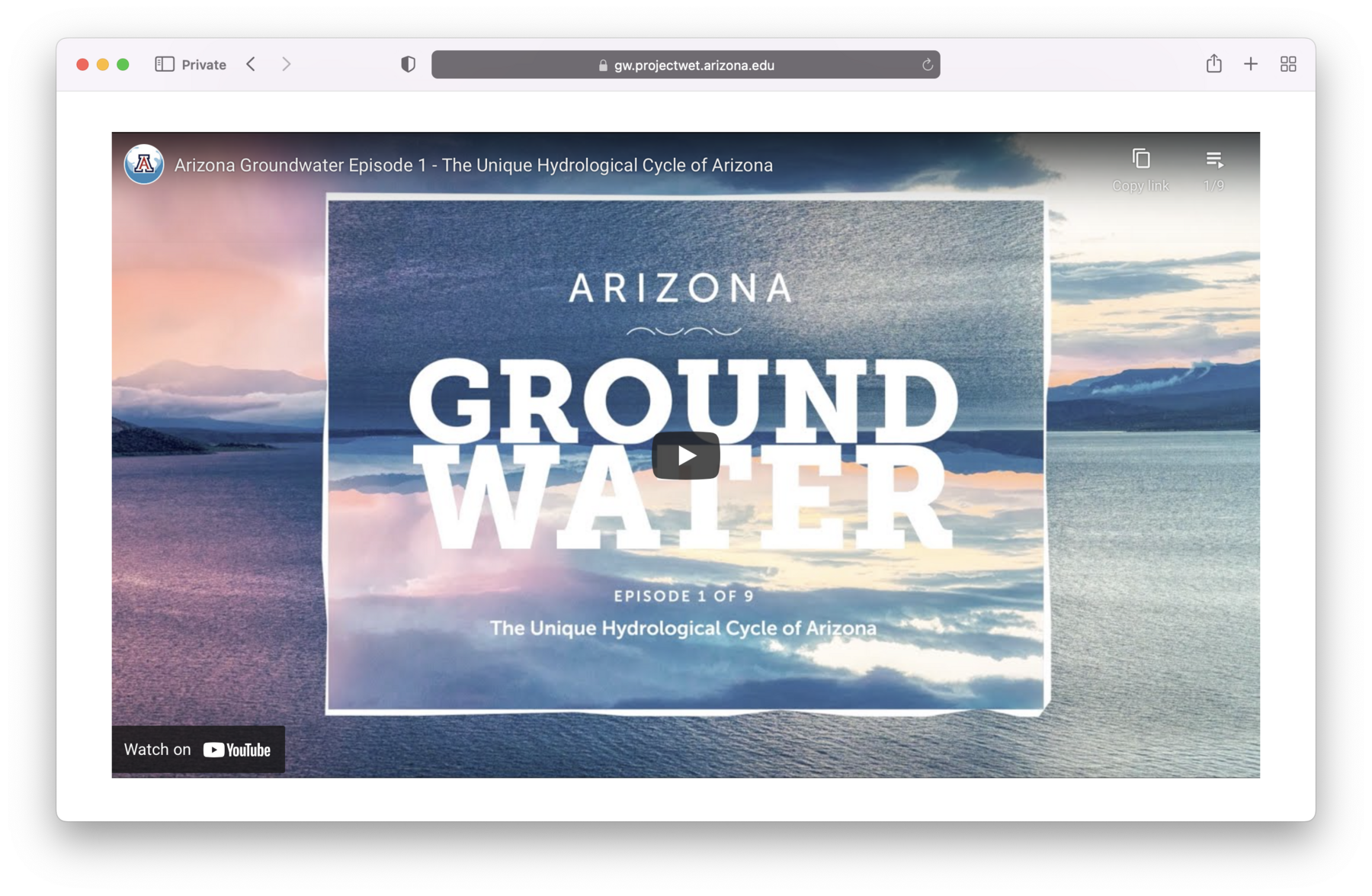 Explore Groundwater in New, Nine-Part Video Series from Arizona Project WET
The Kyl Center for Water Policy at Morrison Institute is proud to partner with Arizona Project WET, which provides teachers and students statewide with accurate, comprehensible learning material about our state's water resources. Recently the Kyl Center worked with Arizona Project WET and the National Forest Foundation to produce an easy-to-understand explanation of the health and function of Arizona's watersheds.
Now, Arizona Project WET has produced a terrific, nine-part video series about groundwater in Arizona. You should watch them!
We'll let Arizona Project WET take it from here:
Groundwater is abstract, difficult to understand, and impossible to see underground.
For more than a decade, Arizona Project WET (APW) has worked to make this abstract, invisible water resource easier for students to understand through the use of models, hands-on activities, and a variety of images.
But a picture is worth a thousand words, and a video contains thousands of pictures. APW is proud to introduce our nine-part Arizona Groundwater video series.
Each video is less than four minutes long, with topics ranging from the basics of groundwater movement to the Groundwater Management Act and safe yield.
These videos were made possible through the support of the Arizona Department of Water Resources and created in collaboration with Esser Design.
Thanks for everything you do to make Arizona's water resources better understood, Arizona Project WET! If you haven't clicked through yet, check our their new groundwater video series here.